Halloween door wreaths make great Halloween and fall decorations. They're great for people who don't want to go all out but still want to decorate. They're also a good starting point for people who will decorate their entire house with Halloween decorations. No matter which camp you're in, you're sure to be happy with this selection of Halloween wreaths for your front door.
When choosing to decorate for Halloween, you can choose to go with a fall theme or one of many Halloween themes.
A pumpkin wreath is an excellent choice for fall decor and works well all the way through Thanksgiving.  Fall pumpkin decor will give you the most bang for your buck because you can use it for a few months out of the year, and when you take it down you can put up your Christmas wreath or a winter wreath.
If you're looking for a Halloween theme, you can choose something scary or cutesy. There are so many themes! You can choose a witch wreath, colorful pumpkin wreath, skull wreaths, or another Halloween wreath.  Purple Halloween decor seems to be popular this year, and I'm not a fan of purple normally, but the  purple Halloween wreaths are awesome!
Now the only question, is which Halloween wreath will you choose?
Handmade Halloween Witch Wreath – Purple Witch Wreath – Jack O Lantern Witch Wreath – Witch Broom and Legs Wreath – Halloween Mesh Door Decor
&
Halloween Door Wreaths For Front Door
Purple Halloween Wreath with Witch Legs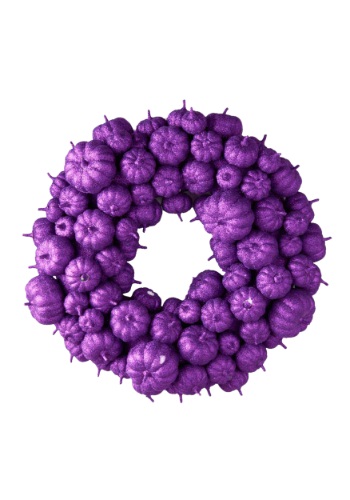 Purple Pumpkin Halloween Wreath

Scary Wreath For Halloween

Mesh Halloween Door Wreaths For Front Door
Mesh Halloween wreaths come in a variety of colors and themes.  You can get the traditional orange and black or you can go with something different like green or purple.
Glittering Trick or Treat Witch Handmade Halloween Deco Mesh Wreath
Witch Welcome Halloween Deco Mesh Wreath
If the Shoe Fits Halloween Handmade Deco Mesh Witch's Wreath
Glittering Witch's Hat Halloween Deco Mesh Wreath
Witch Halloween Wreath For Front Doors
This burlap wreath with a witch hat and broom is adorable and is one of my favorites.  The illusion of a witch crashing into the door is so cute, it's hard not to love.
Mud Pie Burlap Wreath, Door Hanger, Witch Hat
Skull Wreaths For Halloween Door Wreaths
Skulls and Halloween go hand in hand, but the Day of the Dead wreath is great for Halloween, Mardi Gras, or of course The Day of The Dead.
New! Full! Premium Glistening Skull Handmade Halloween Deco Mesh Wreath
Day Of The Dead Festive Colorful Deco Mesh Handmade Wreath
Led Lighted Spooky Halloween Skull Wreath
Cat Halloween Wreath For Door Or Front Porch
Black Cat-shaped Vine Wreath with Orange Bow, 22 Inches Tall, Halloween
Candy Corn Wreaths For Halloween or Fall
Candy corn wreaths make fun fall decorations.  The scrunched candy corn wreath can be  used as is, or you can add a bow or other Halloween ornament or trinket to make it more unique.
Beautiful Halloween Candy Corn Metallic Orange Wreath 20
Hinterland Trading Candy Corn Wreath For Fall
Pumpkin Halloween Wreaths And Pumpkin Fall Wreaths
Pumpkin wreaths make great fall wreaths and, are perfect choices for a Halloween wreath if you want to get more bang for your buck.
Fall Wreath Burlap Pumpkin Wreath With Cheveron Bow Fits In Between Storm Door Wreath (Orange)
Pumpkin Harvest Silk Fall Door Wreath 22 in
New! Full! Premium Handmade Country Pumpkin Button Autumn Deco Mesh Wreath
Nearly Natural 4648 Harvest Wreath Fall, 28-Inch, Gold